Whether you are a black belt, an advanced or beginner karateka, it is not always easy to find the right karate club for you or, at least, the one that best meets your expectations (traditional or sport karate, self-defense, leisure practice, search of well-being, self-confidence, self-control, physical conditioning, etc.). Apart from fees, possible discounts and other benefits that I will not discuss here, there are many criteria to consider.
There may be many reasons for you to seek a karate club in your area: the will to discover a new martial art, a change of workplace or home, studies in a new city, a need to open your mind to something new, or the feeling of no longer progressing in your practice, etc. This article is precisely aimed both at beginner and confirmed practitioners or other martial arts practitioners who wish to discover karate, and in search of a new training place.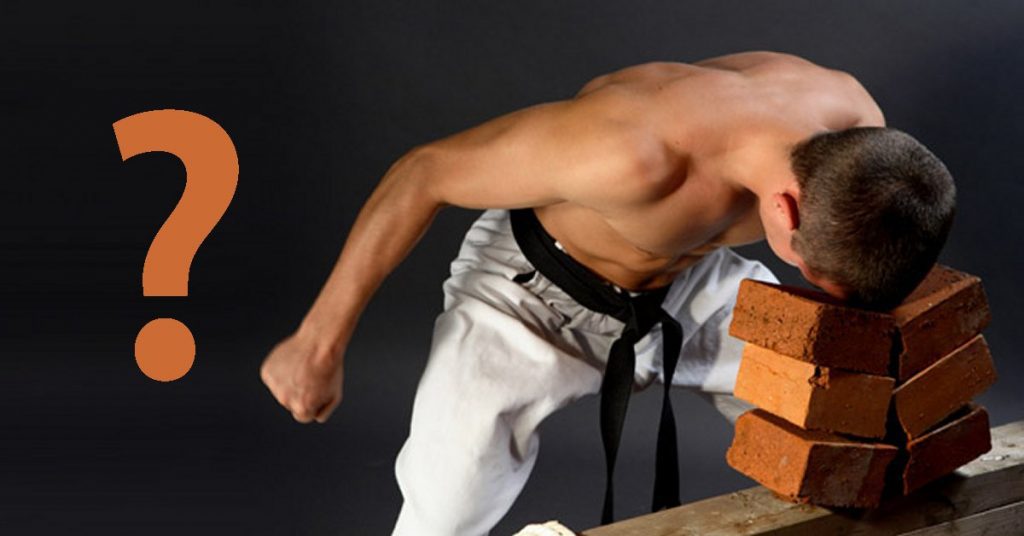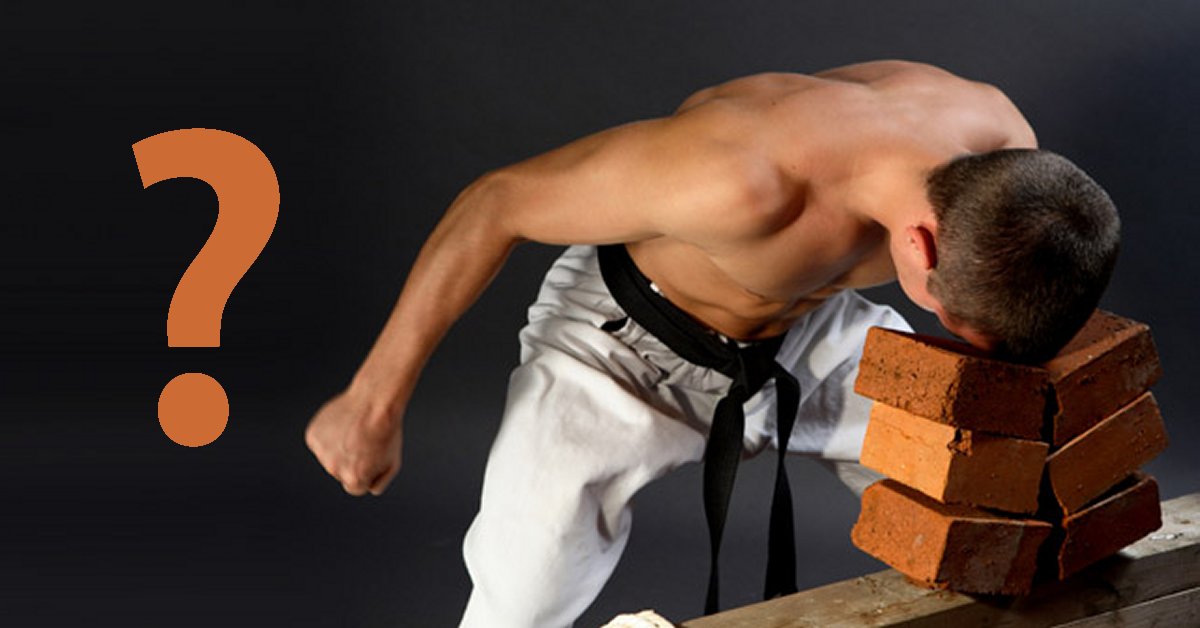 Sometimes, one of my students has to move and asks me if I know a good teacher or a good karate club in his city of destination. Most of the time, it is however difficult for me to give a precise answer or a name: in general, I try to help in his/her research, with some advice based on my own experience.
Having started karate when I was 5, I had the opportunity to practice with several teachers in different cities, all around the country: my feeling is that even for a black belt, finding a dojo and a sensei is not easy, and choosing the first club you find (because it is close to your home, for instance) may not be the most relevant choice. So, here are my 10 criteria for choosing a karate club.
1 – The teacher's training & background
This is probably the most important point: the teacher must have educational know-how in order to transmit the martial art, and be able to adapt the classes to different audiences (e.g. training kids through games). Find out about the diploma and the rank (dan) owned by the teachers in the club (be careful with some 'exotic' organizations whose ranks and diploma may not recognized in your country): a quick search on your local karate federation's website will provide you with this information. Of course, diplomas and ranks are not everything, but imagine that you find a club where the teacher owns a 1st dan for instance, and that you are preparing your 2nd dan: how will he/she prepare you for an examination he/she did not pass?
2 – The classes
The organization and contents of the classes are crucial: everything must be done so that the student can learn, and in the best possible way. Training for the sake of getting exhausted may be good, but you must ask yourself if, apart from perspiring, you have progressed and learned something during class. Does the teacher give feedback to each practitioner several times during class (including to the highest ranks)? Are there clear explanations adapted to the different audiences (beginners, children, etc.)? Are the exercises consistent with the ranks of the karatekas, with rank-based groups if necessary? If you are an advanced practitioner, it may be interesting to check if the club offers classes dedicated to brown and/or black belts.
3 – The martial culture
Of course, your sensei must have technical knowledge in the different areas of karate (kihon, kata, bunkai, kumite), or even in other martial arts. In addition, the teacher should also teach self-defense tactics & strategies, not to mention the cultural and historical aspects of our martial art: this is why karate is not just a "combat sport". Being a great karate champion is fine, but it does not necessarily make a good teacher. Choosing a club also means choosing a sensei capable of teaching something other than techniques and physical conditioning: your teacher should transmit the values and principles carried through martial arts culture.
4 – The students
In general, you need a partner to practice karate, so it is essential to see who is attending the classes because they will be your future training partners! Is there a lot of beginners and few seasoned practitioners or rather the opposite? How old are they (teenagers, adults, seniors)? How many women and men? What rank do they own and do you think you can progress by their side? For kids, check if the classes are split by age, in order to allow an adapted content and format of teaching.
5 – The dojo
Another important point for great, and safe, practice: the place where you train (dojo in Japanese). Is the room large enough in relation to the number of practitioners? What is the type and quality of the floor (wood flooring, tatamis, or mats to be set/removed at the beginning/end of the class)? Which equipment is available for adult classes (strike pads, sticks, dummy knives, makiwara, bear paws, punching bag, etc.)? Is there any educational equipment for kids' classes (blocks, hoops, elastics, targets, balls, etc.)? This may look trivial, but comfort and variety of exercises with quality equipment are a real plus.
6 – Belt exams
Whether dealing with color belts (kyu) exams at the club or black belts (dan) exams with a federal jury, there are a several things to check. Indeed, as a belt exams jury, I am often stunned to see that some candidates are very poorly prepared. Moreover, make sure that the teacher knows the rules and the various tests occurring during belt exams, and that the trainings are built accordingly. Similarly, for color belts, ask the club practitioners if their teacher provides them with a belt-by-belt program at the beginning of the season. When I started teaching, it was the first document I proposed to structure my classes over the season (many thanks to Areski Ouzrout who helped me at the time).
7 – The seminars
Practicing on a regular basis in your club is already good. Still, opening yourself to the 'outside' world by participating in seminars with other teachers and practitioners is very valuable for your development as a karateka. So, it is a very good sign if your club often encourages you to participate in karate seminars. If seminars and training with external teachers/speakers are organized directly by your club, that is even better and it shows a true open-mindedness. If you have doubts, I recommend reading this article from Lionel Froidure: Why should you do karate seminars
8 – The atmosphere
A very important point, not be neglected. Indeed, to leverage motivation and encourage you to train, a cheerful atmosphere, with practitioners listening and showing respect is fundamental. Avoid clubs where karate (and, in general, martial arts) etiquette is not respected. A tip for you: if the class is noisy with students chatting, if the traditional salute is replaced by a high-five, or if the dress code is up to the practitioner (karategi, tracksuit, t-shirt, sneakers, etc.), flee! On the contrary, if you feel a martial atmosphere during class, and a true alchemy between teacher and students, it will be a great taste of things to come.
9 – The life in the club
There is a time to practice our favorite martial art, and there is life outside of the tatamis! Karate is the opportunity to meet new people, to make friends. So if the club regularly organizes celebrations, diners, parties, exhibitions, workshops, competitions or seminars, those are opportunities to share and develop yourself through the associative life of your club. A good way to ensure this is to visit the club's website and/or its presence on social networks (facebook, twitter, instagram). If the last post or event was three or four years ago, it is not a good sign…
10 – The trial class
I would advise you to do a trial in several clubs around you (close or not to your home) before you decide joining one. Sometimes, it is better to go a few kilometers more to find the place that suits you. Still having doubts when comes the time to choose? Reread each of the tips above, and focus on those most important to you. I hope you find it helpful.
Do you have other criteria to find a good karate club?
Translated by David Patin
---
Author of the article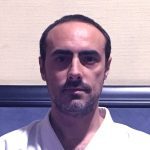 Antonio Guerrero
Karate Instructor
6th Dan - BEES 2